Top Scores

Best EXP Today:
Xenohard
World 5
+132,374

Worst EXP Today:

No Exp Yet.

Highscores
#
Name
World
Level
Exp
1
Kyouko
5
165
603,711,537 EP
2
Tsunayoshi
5
165
603,650,351 EP
3
Darkangels
5
160
535,849,315 EP
4
Kremlinz
5
156
476,724,395 EP
5
Tazcoltss
5
149
401,502,336 EP
6
Vot
5
141
324,111,311 EP
7
Ninecobra
5
137
284,348,761 EP
8
Mrlann
5
135
270,860,170 EP
9
Ratuwizard
5
134
260,786,311 EP
10
Bennzy
5
133
252,170,474 EP
Full Highscores
Latest News

Autumn update 2013 is coming. All TibiaME game worlds will be offline until 15:00 (German time) approximately.
Category: TibiaME News

Date: 2013-11-26
Here is the second teaser for the upcoming autumnupdate 2013! There open beta has now started.

You can access the beta at:
http://tibiame.com/beta/beta.php

You can also download beta clientes (2.13) here:
http://tibiame.com/beta/beta_clients.php

Gameworld is world 2!



Revamp of Solamar


Discover the ancient secrets of Solahmar in a completely new questline. Fight your way through more than 20 brand new quests, face exciting challenges and discover new weapons and armours: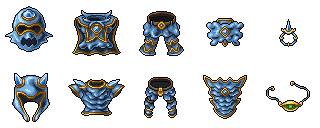 You will also face two new monsters on the way through Solamar:

The Sphinx


The Djinn





Monster taming:


Tame one of seven monsters and make it your loyal ally. Check out the new druid camp south of Aurea and talk to the druids. You will be able to tame the following monsters:


Wolf (Level 1)
Hornet (Level 1)
Bat (Level 1)
Scorpion (Level 1)
Sabrecat (Level 6)
Crocodile (Level 10)
Troll (Level 10)

You can also get a Drake Whelp (Level 1) if you have earned one of the pet cages during Dragon Rutting.
Category: TibiaME News

Date: 2013-11-20
The highscores should be updated now.

You will see your exp updated for now, also the best/worst exp system should be worked as usual.

Sorry for the inconvenience.
Category: Site News

Date: 2013-11-06

The Darkmoon's Eve will begin at midnight (German time). There are rumors about witches trading cursed masks for ghost lights around Aurea. Ghost lights, which the witches are looking for, can be found being carried by many scary monsters such as Spiders, Bats or Skeletons.

Some scary stories about evil witches haunting the mines of Aurea during the Darkmoon's Eve have also been told. Better hunt carefully.
Category: TibiaME News

Date: 2013-10-30
The problem is with CipSoft, We spent long time investigating, and at last found that the scores comes from CipSoft outdated.

We reported it now.
Category: Site News

Date: 2013-10-20
---
Next »
If you want to use our contents and icons, give us a credits on your website because we wasted long hours/days working on it.